After the installation procedure has completed, you can start the game by double-clicking the ROW shortcut.
※ Select [ Start -> Programs -> Youxiland -> ROW -> Return of Warrior.exe ] or double-click shortcut [ Return of Warrior.exe ] on your desktop to start the game.

When you start the game, you will get a game launcher with basic information.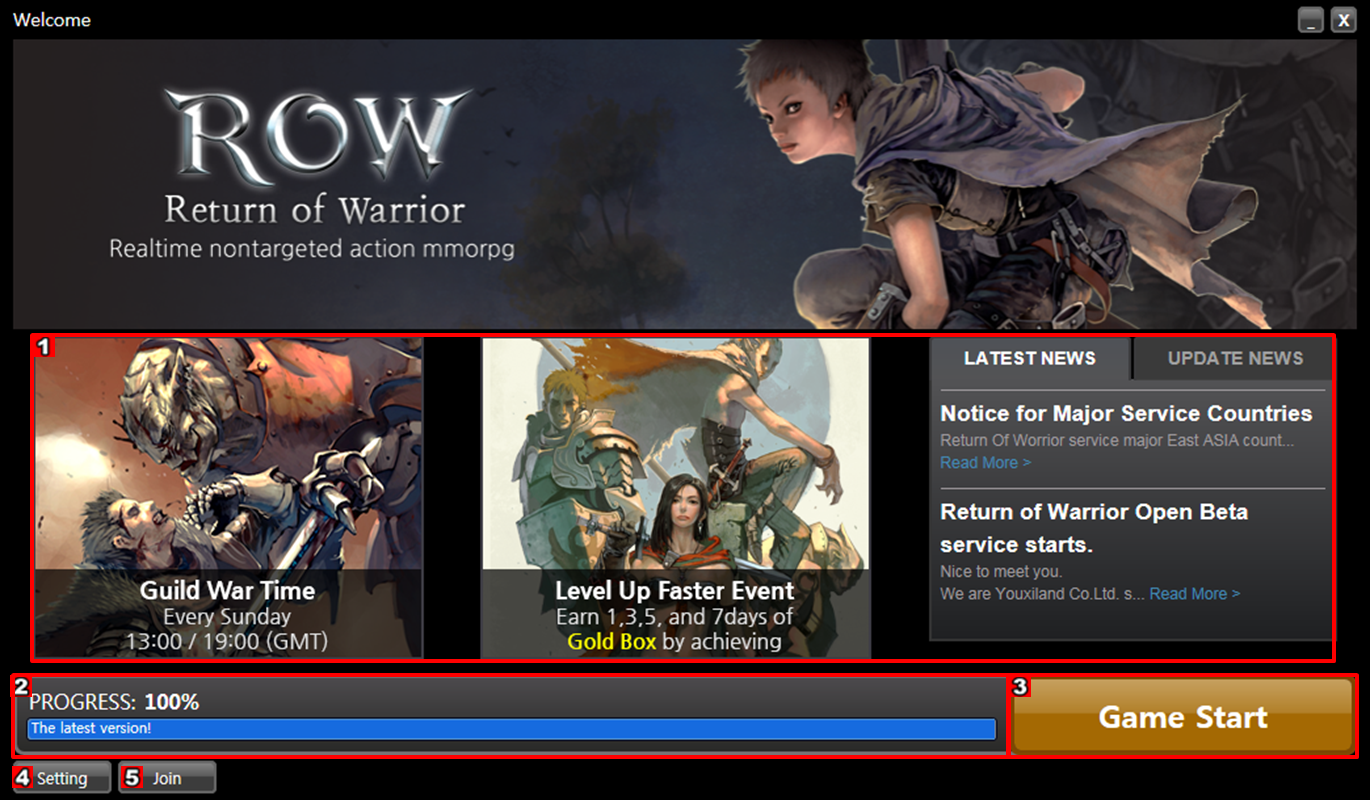 Notice
Announces latest and update news with links to take you to the ROW website.

Status Bar
Displays the patching information status. If the client is up-to-date, "Update completed!" will be displayed.

Game Start
Click this button to start ROW.

Settings
This executes ClientSetup.exe file to choose your language or/and adjust your client settings. The detailed information is explained in the
[Client Settings]
page.

Join
This takes you to the free registration page. You cannot play the game without an account. Please click this button to register an account if you do not have an account.