Crash at Tessetio medal shop
2021-07-14 03:53:29 Delsus
Please see screenshot attached.
I did a clean installation and I get this message. Why are there files missing please?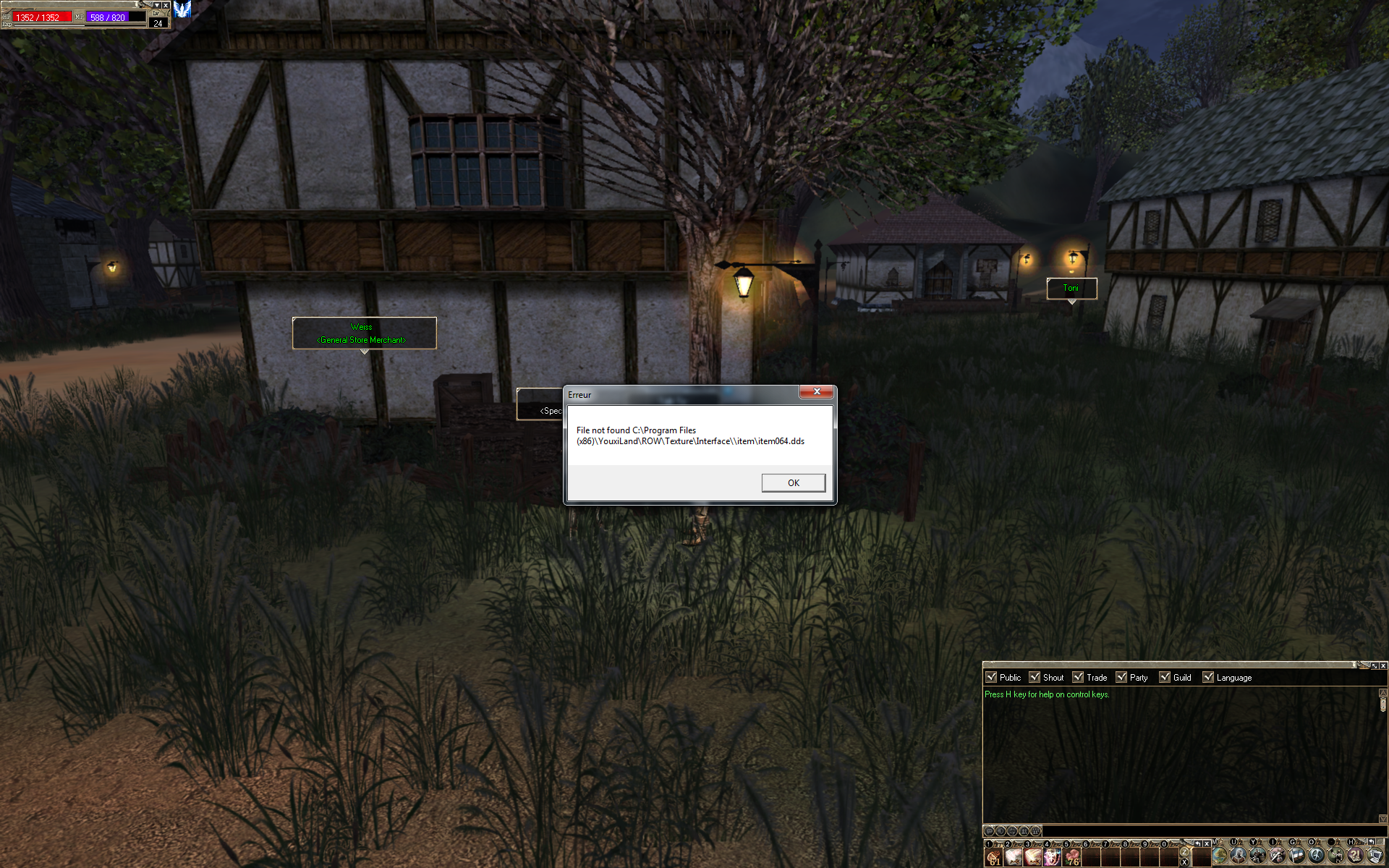 [GM]Human
2021-07-14 09:16:54
Please try manual update first. If the problem persists, try uninstalling, as well as removing all the related files and restart your computer. After that you can reinstall by clicking client download at http://rowplayon.com/Page/en/download/download.jsp

Delsus
2021-07-14 14:49:29
Hello! Thank you for your reply.

This is what I meant by "clean installation". And still, the problem persists, this is why I asked here.

[GM]Matte
2021-07-15 08:39:11
That problem/ error occurs when your client is not same as our client.
if you have uninstalled and delete the client/game and have turned off the PC to remove left data before reinstall. This problem should not occur.