2019-11-25 12:43:25 [GM]Matte
Mall Point $$$ Event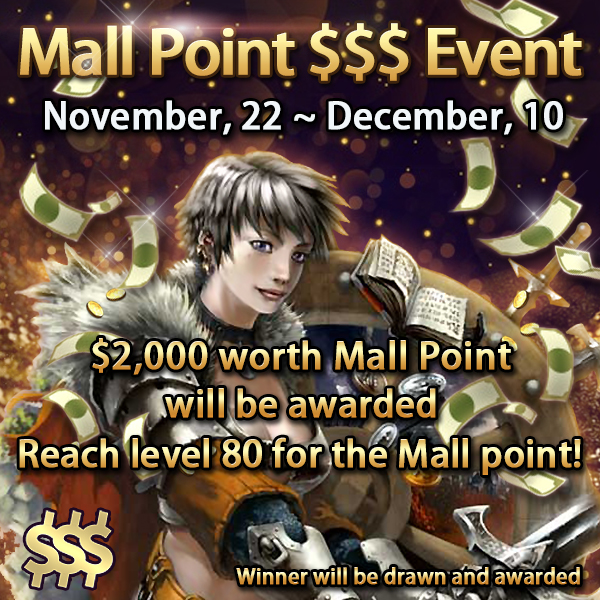 Greeting,
Thank you for loving ROW.
ROW includes massive battles and offers users the best balance of MMORPG. We appreciate your support.
We will start the Mall Point $$$ Event to finish November.
The details are below
1.Date and time: November 22, 00:00 AM – December 10, 23:59 PM
2.Event Details: We will provide $2,000 worth mall point through the events. Characters reach level 80 during the event. Account registered after November 22
3.Eligibility: Only characters who have reached level 80, and post captured image on "General Discussion" with character name and level. can participate in the event
4.Event award: $2,000 worth mall point will be provided to the users. Winners will be selected by drawing.
5.Method of award: Winner will be drawn and awarded from the users who post captured image at "General Discussion" on the website www.rowplayon.com.
6. Draw date: December 13. 2019
Thank you
Best/ Regard ROW Team